Out of the Darkness 5k for American Foundation for Suicide Prevention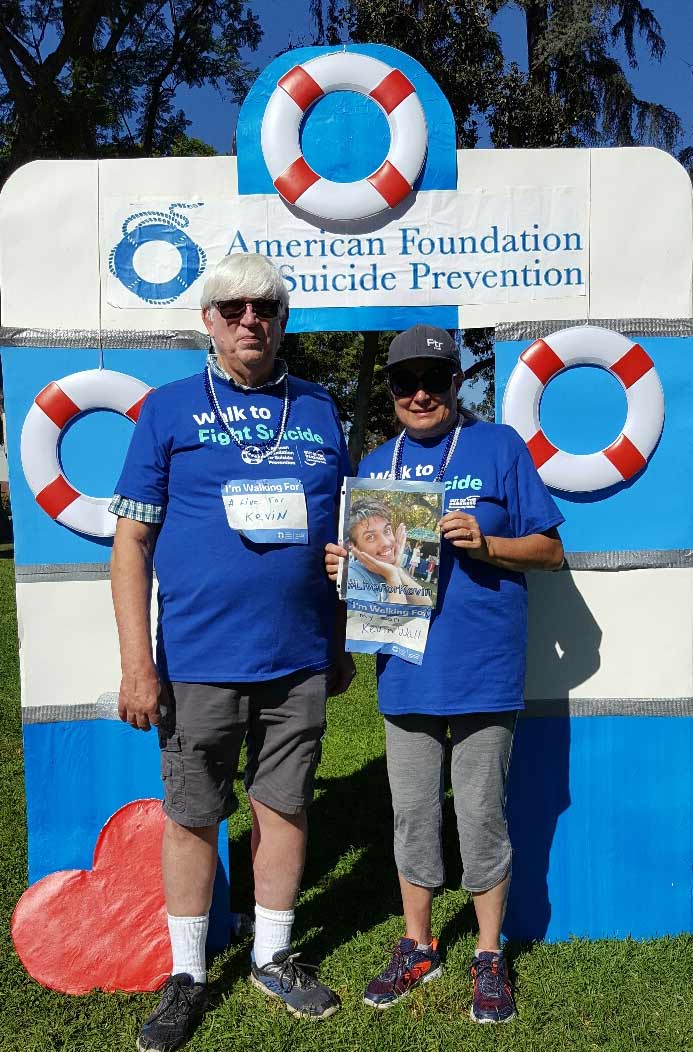 On November 3, 2018 my husband and I and our friend, Sheral Stout, did a "Out of the Darkness" 5k walk for the American Foundation for Suicide Prevention in Pasadena. It was different from the previous walk, a little more intimate but very powerful. As we were walking the streets of Pasadena, it was crowded so there was no running. This was again, a very powerful, emotional event. There were speakers talking about their own experiences and Alex Boye singing songs that he's wirtten. There was a bead ceremony recognizing those who had lost loved ones as well as survivors. We were given beads to wear with the color corresponding to the relationship of your loved one. We wore white beads indicating that we had lost a son. We received hugs and love from people we had never met before. There were people with their dogs there doing pet therapy. Sheral's brother, Bill Freeland, had his golden retriever Cooper there.
AFSP raises awareness, funds scientific research and provides resources and aid to those affected by suicide. Learn more about AFSP's mission and history.